HEALTH INDUSTRY BRIEF OVERVIEW
Cushman & Wakefield Kazakhstan overview of medical services market.
About 3,000 medical service providers account in Almaty including pharmacies, dentistries, medical clinics, testing sites, hospitals (both private and public), and others. The majority, circa 10%, are treatment room services, occupying 300 locations in Almaty.
Public medical insurance has now expanded to private clinics - the insured citizens are registered at private clinics of their choice. This provides significant support to boost the private health industry.
Diagnostic centers have also grown in popularity, closely followed by gynecologists and pediatric specialists, latter is booming widely in the world. Governmental support of private healthcare system is observed in VAT exemption and subsidized bank loans, as well as through PPP schemes.
Related Research & Insights
A year has already passed since the first official coronavirus infection was registered in the country and it is now clear ...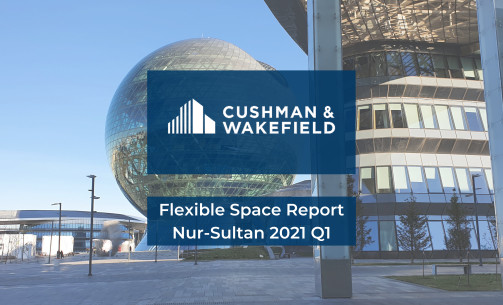 The flexible space market in the city was immensely influenced by the COVID-19 pandemic. During and following the aftermath ...