Investor Services
Helping clients achieve optimum performance in their property portfolios, consistent with their risk appetites, by leveraging the knowledge base of Cushman & Wakefield's research and advisory services.
Segregated portfolio management
Asset management
Fund creation and management
Indirect investing
Fund investment strategy
Direct and indirect exposure on both a debt and equity basis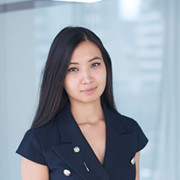 Gulshat Sariyeva
Partner | Head of Country
Gulshat is a Partner and Head of Cushman & Wakefield operations in Kazakhstan. She is responsible for overseeing all commercial and managerial aspects of the company throughout the country. Gulshat is also actively involved with the Project Management and Investor Services sectors of the company, advising clients on regional and international capital market transactions. Gulshat has extensive experience in providing development consultancy services within Cushman & Wakefield throughout the region.