Consultancy
Our fully integrated team of consultants and researchers provide real estate market research to developers, investors, occupiers and lenders. We work to create (and implement) solutions that not only look good on paper, but also work in practice. Above all, our team delivers strategies that take the long-term view.
Our consultants have extensive research and real estate consultancy backgrounds and have worked on a significant number of major projects within the industry across Central Asian region. Our team's experience enables our company to offer our clients unparalleled real estate consulting services across a broad spectrum of our industry.
We are able to offer the following consultancy services in support of our clients' projects:
Financial Feasibility Assessment
Highest & Best Use Studies
Due Diligence
Market Research & Trend Analysis
as well as more sector-specific services, such as:
Asset Portfolio Analysis
Project Concept Development/ Analysis & Optimisation / Reconceptualisation
Long-term Office Strategy
Workplace Strategy
Hotel Operational Audit
Industrial Operational Audit
Green Building Certification Consultancy, including BREEAM, LEED, and WELL
Legal support - Development and Lease Agreements preparation assistance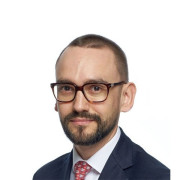 Semyon Yurchenko
Partner, Head of Occupier Services
Semyon is a real estate executive with over 16 years' experience in advisory, brokerage, facilities and asset management. Semyon is responsible for operational aspects and service delivery for domestic and global corporate occupiers. Prior to joinig Cushman & Wakefield Kazakhstan, Semyon spent most of his professional career with Cushman & Wakefield Russia. Based in Moscow, he worked on assignments throughout the Caucasus, Central Asia, Russia and Ukraine. Semyon is an accomplished moderator and speaker at industry related events. A member of the Royal Institute of Chartered Surveyors.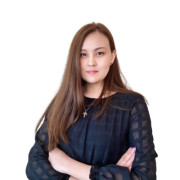 Dalel Mussina
Consultant
Dalel has joined Cushman & Wakefield, Kazakhstan in 2020. She is a consultant in the valuation department and has a Bachelor's degree of Management and Finance from the Kazakh-British Technical University.