Refrigerator warehouse
Property Size:

2,286 m2

Property Status:

Newly Built

Property Condition:

Black Frame
Price: ₸ $ 735,290 USD 320,000,000 KZT
Property Description
For sale isolated refrigerator warehouse with height of 6 m and capacity of 3000 tons. Built from sandwich panels, inside divided into 6 zones for storage vegetables, fruits, dairy products, pharmaceuticals. It can also be used for production.
Property Agent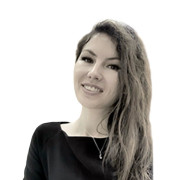 Viktoriya Akhmetbekova
Consultant | Agency Service Nur-Sultan
Viktoriya is a consultant within the Agency & Leasing Services department in Nur-Sultan, is a graduate of Kostanay State Pedagogical University, studying English and German.